There comes a time in many homeowners' lives when they realize they've outgrown their homes. As you begin thinking about your options, you may consider moving. But that may not be the best course of action, depending on your needs. Or, maybe you simply enjoy the exterior of your home, the neighborhood, or your neighbors. If you find that to be true, you could also consider remodeling your space. This option is becoming more popular with homeowners as the price of homes increases and the number of available homes decreases.
Since you're asking yourself whether or not you should remodel your home or move, there are probably a few things that you aren't satisfied with. That's perfectly normal! However, when you're considering a remodel versus a move, you're really wondering whether or not the remodel is financially viable, whether or not your issues can be resolved by a remodel, and whether or not it's worth your time. 
Of course, your priorities will vary based on your budget and needs. But there are a few key advantages and disadvantages to keep in mind when settling the debate about remodeling versus selling your home. 
Moving vs. Remodeling: Pros and Cons
Though renovating or remodeling isn't always as exciting as buying a new home, it may be the most affordable option in certain circumstances. Moving can be expensive, and so is selling your current home. That's why it's important to be mindful of the pros and cons of each option.
Advantages of Moving:
You can physically move your location. When choosing to move homes, you also have the option of moving to a location with a brand-new neighborhood and new school choices. You also have the ability to choose a smaller or larger home based on your needs. This isn't possible by just renovating your home. 
You won't have to deal with construction around your home.

Most remodeling projects would require serious construction. If you decide to live in your house while construction goes on, it could be dangerous. Alternatively, the project could interrupt your family's living situation, forcing you to stay temporarily at a loved one's home. Renovating could even cause you to have to figure out alternative solutions for basic necessities, like using your kitchen or bathrooms. This may end up being more costly for you in the long run. If you decide to move, you won't have to deal with any of these roadblocks. 

You may be spared more unexpected expenses.

Remodeling your home can be a fun and worthwhile endeavor, but it's unlikely that unexpected expenses won't come up. Taking out your floor may reveal water damage, removing a wall could reveal structural problems, etc. Instead, you could opt to move to a new home that requires no renovating.

You can buy a turnkey home. One of the biggest benefits of moving is that you can buy a home that is completely move-in ready. When you're shopping for a home, you can find one that has every single thing that you want, down to the color of paint on the walls. You can also have a house built exactly to your specifications. 
Disadvantages of Moving:
Your options may be limited.

The prices of homes have been steadily increasing because of the lack of availability. This means you may not be able to find many houses in the area to which you want to move. Even if you do find a home in your desired location, you may end up having to sacrifice some of your wants in order to grab a house that checks off most of your boxes.

Your neighborhood may change.

If you are in love with your neighborhood, the proximity of your favorite stores, or your child's school, this could be the biggest disadvantage. If you can't find a home in your neighborhood or one nearby, you may have to move to an unfamiliar area.

The home buying process and moving both take a lot of time and effort.

House hunting, applying for financing, and closing on the new home while trying to sell your current home can be extremely stressful. This can be mitigated by using a realtor, but the process can still be very involved, especially with how swiftly homes are being bought and sold on the market. 

It can be expensive to move.

Though you may find a home in your price range, there are many other expenses to consider when selling your home and moving. You'll have to pay your real estate agent, any closing costs on both homes, and any costs associated with moving. After closing, you may also have to pay for any upgrades that you desire.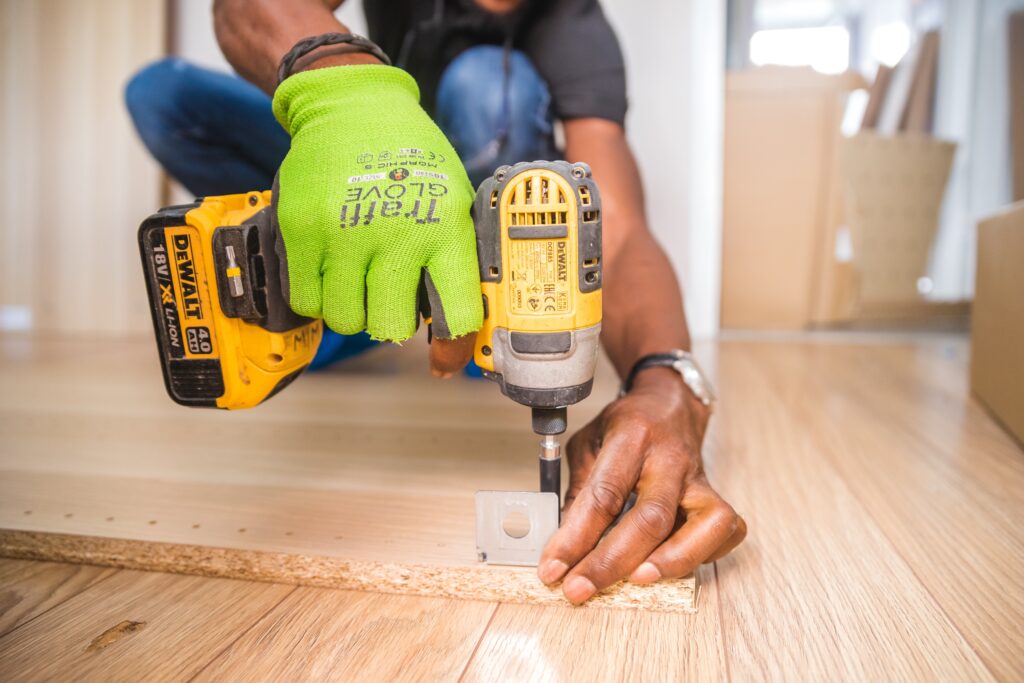 Join Us for Part 2 | General Contractors for Home Remodeling or Custom Homes
In part two, we'll explore the advantages and disadvantages of remodeling your home. We'll also discuss some other aspects to consider before making your final decision.
Already decided? The Sahene Construction team has the experience and knowledge you'll need if you decide to remodel your current home. If you choose to move, we'll work alongside you to design and build your dream home. Contact us today!