If you're new to the world of construction, it's easy to get overwhelmed with all of the terms and phrases used. You'll often hear the term "build out" used when talking about commercial real estate.
A build out refers to the construction activities that occur in order to make a raw space functional for a tenant's lease. Build outs can also be considered tenant improvements (TI), where the landlord gives the tenant money toward the cost of the buildout.
Build outs can require an architect for designing the interior and a contractor group for the actual construction. When working on a build out construction, it's important to be in compliance with local building restrictions and codes. This will also likely require collaboration between the building engineer, landlord, and tenant. 
Since the construction of the building was likely customized for the original tenant's design, the space may need to be improved or remodeled, adding new ceilings, doors, walls, plumbing, and more for the build out.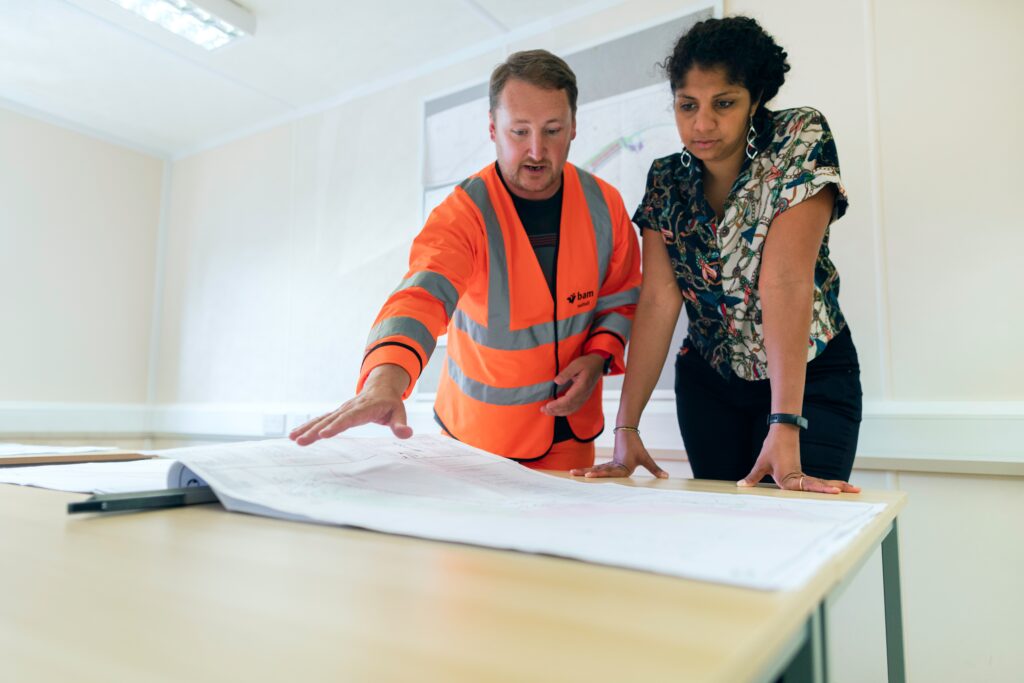 Who pays for the commercial build out?
Since a build out typically requires complete remodeling, there are extensive costs involved. Build outs are interesting in that the cost can be charged to the tenant, the landlord, or both, depending on certain factors. 
As mentioned above, build outs can be considered tenant improvement, and these costs can be negotiated during leasing. The  tenant improvement allowance (TIA) represents how much a landlord will contribute to the cost of the tenant's build out. Your real estate agent should be able to provide assistance and advice on the TIA. 
Two types of build outs
There are two basic versions of a buildout. Each one can typically be negotiated with property management during leasing. 
Tenant build out

– This option puts the tenant in charge of the main construction operations. The tenant hires the contractor, designer, and architect. They will work together to complete the necessary changes to the space. The tenant has the highest level of responsibility, but also the greatest level of freedom. 

Turnkey build out

– Instead of managing each aspect of the build out, the turnkey buildout provides tenant's an easier way to get it done. In this situation, the tenant would work with the landlord to set specific parameters for what needs to be done. The landlord would then take care of the construction to the agreed-upon specifications.  The space would be move-in ready for the tenant when complete. 
How Can Sahene Construction Help? | Commercial Contractors in Baton Rouge
When you're looking to get started with your build out, we can help. Our team consists of design/build experts and commercial contractors who can help you with your vision for your new office space, from idea to implementation. Contact our team today, or take a look at some of our previous work. Want to learn more? Take a look at our blog post about "dark shells" in commercial real estate!